Thank you for signing up to receive your free training product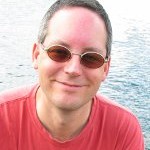 Yep, that's me.  I'm a real person with nothing to hide.
Check your email inbox for an email from:
"Peter Sundstrom"
with the subject line:
"Ultimate Marketing Strategies Training – Please Confirm"
Click on the link inside the email to confirm your address and get immediate access to training material.
Simple as that!
Thanks

Copyright 2012 – Ultimate Marketing Strategies