On the various marketing forums I read, I see the same questions about PageRank coming up over and over.
The question asked is:
How do I increase my PageRank?
At first glance, this might seem like a reasonable question, until you start to delve a little deeper into the reasons why the question is asked so many times.
In this article, I'll be looking at those reasons and some of the misconceptions and myths surrounding PageRank.
What is PageRank?
Firstly, let's briefly go over what PageRank is.
Put simply, PageRank is a number from 0-10 that indicates the importance or popularity of a particular page.   PageRank is increased based on number of links to a page, but more importantly, high quality backlinks, ie:  backlinks from authority sites with pages that already have PageRank.
The PageRank score is publicly updated a few times a year (typically four).
If you want to bore yourself with all the gory details as to how PageRank is calculated, then the Wikipedia description of PageRank is a good place to start.
Why Would You Want To Increase Your PageRank?
The first thing I ask when someone post on a forum that they want to know how to increase their PageRank, is why?
Quite often, the answer is along the lines of:
I need to increase my PageRank to get my site higher in the SERPs.
I don't really know, but I've been told that PageRank is very important.
I want to increase traffic to my site.
These are all invalid reasons, because increasing PageRank has little to do with how well your site ranks or how much traffic it receives.
This a major misconception regarding PageRank.   PageRank is really only a factor for the pages that link to your site.
For example, if you have one backlink from a page with no PageRank and one backlink from a page with a PageRank of 5, then the backlink from the page with PageRank is going to be more useful for helping your rankings.
I should point out that the above example is very simplistic as there are a whole range of factors that come into play, such as:
Site authority
No-follow links
Number of outbound links
Contextual backlinks
Backlink relevance
Anchor text
In general, it is better to receive backlinks from pages with PageRank.
So what would be some valid reasons to want to increase your PageRank?
The two main reasons for wanting a higher PageRank are:
Flipping (selling) your site.   Sites that have pages with some PageRank generally sell better than sites without PageRank.
Building a private blog network.   The idea is that by increasing PageRank, you can pass the link juice onto the various sites you are wanting to improve the ranking on.
Faked PageRank
You need to be aware that due to the obsession that a lot of people have with PageRank, many pages have faked PageRank.  The reasons for faking PageRank is people who want to flip their site (typically on flippa.com)  for an inflated figure or are selling backlink services where you pay a fee to have a link to your site on a page with PageRank.
PageRank is very easy to fake.   There are two main methods:
Set up a 301 redirect to an existing page with PageRank and after the PageRank score is updated, the redirect is removed.
Install a script detects if the request has come from a Googlebot then do a 301 redirect to a page with PageRank, otherwise display the webpage of the site to human visitors.
Both these methods are quite easy to detect using any number of the fake PR checkers that are available, or by doing a simple Google query:
info:domainname
If the result shows a different domain, then the PageRank has been faked.    There is a fuller explanation of this method  in my Google Tips & Tricks article.
Recently, there has been new method of faking PR that passes all the fake PR checks.   I'm not entirely sure how this new method works, but applying common sense, it is very easy to detect the obvious ones.
For example, recently someone posted a link to a WordPress blog where the homepage had a PR10.
As you probably know, PR10 is the highest score and google.com only has a PR9.  In fact, there are only a very small number of pages with a valid PR10.
Search Engine Genie has a list of PR10 pages, which currently totals only 10 sites.
This particular WordPress blog was only 2 months old and had a very small handful of backlinks.   A brief look at the site, without even checking the backlink details should have instantly set off warning bells that it had faked PR.
Now it's quite possible if the owner of the site hadn't been so "greedy" and had faked a more realistic score like PR4-PR6, then most people wouldn't have given it much scrutiny.
PageRank Misconceptions
By far the biggest misconception with PageRank is many people think a site/domain has PageRank.
You see it all the time when people talk about how their site has PR or selling a domain with PR.
PageRank is referring to a specific page.   Pages have PageRank, not sites.
Now, it's no coincidence that the page with the highest PageRank on most sites is the homepage.   So when most people talk about their site having PR, they are actually referring to the PR of their homepage.
The other major misconception as previously mentioned is that PR on your site will increase your rankings.    It is true that if you have a page with PR, then it has gained that PR from backlinks, which is an important factor for improving your rankings, but it doesn't automatically give your site a boost.
You can see plenty of search queries where a low PR page will outrank a high PR page.   That's because there are many factors involved in rankings, such as on-page SEO (which PR has nothing to do with).
Should I Worry About PageRank?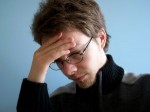 Bottom line is that way too much time is spent on worry about PageRank and on methods to increase it.
You are much better off spending your time writing articles and promoting your sites.
If your pages gain PR, you can briefly bask in the warm inner glow of satisfaction and then move onto more important matters.
Cheers